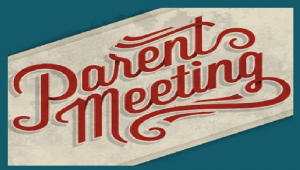 Hello Families,
Thursday (October 20th) is your mandatory Classroom Parent Meeting for the month of October. This is not a regular school day, please plan to stay with your child for an hour and a half in their classroom.
Come to school and stay with your child on this day!  Together, you and your child will experience classroom activities based on the day's topic.  You will have the opportunity to participate in discussions with the teacher, other parents and your child.  You will also get activity ideas you can take home to practice with your child.
Please remember, parent meetings are a very important and mandatory requirement of the GSRP program.  Participating in these meetings teaches your child that you feel school is important!  It teaches them that they will not only be learning at school, but also at home with the ideas you bring home together.
At the conclusion of the meeting, your child will be dismissed to go home with you. 
Please speak with your child's teacher for the time of the meeting.
You will get the most out of this classroom parent meeting if you attend with only your preschool child.  If you can, please find alternate care for your younger children on this day.
Thank you and see you Thursday!
GSRP Staff